TEMPORARY ON HOLD DUE TO MCO 3.0. PLEASE CONTACT US ON EMAIL sales@candlepitstop.com should you require further information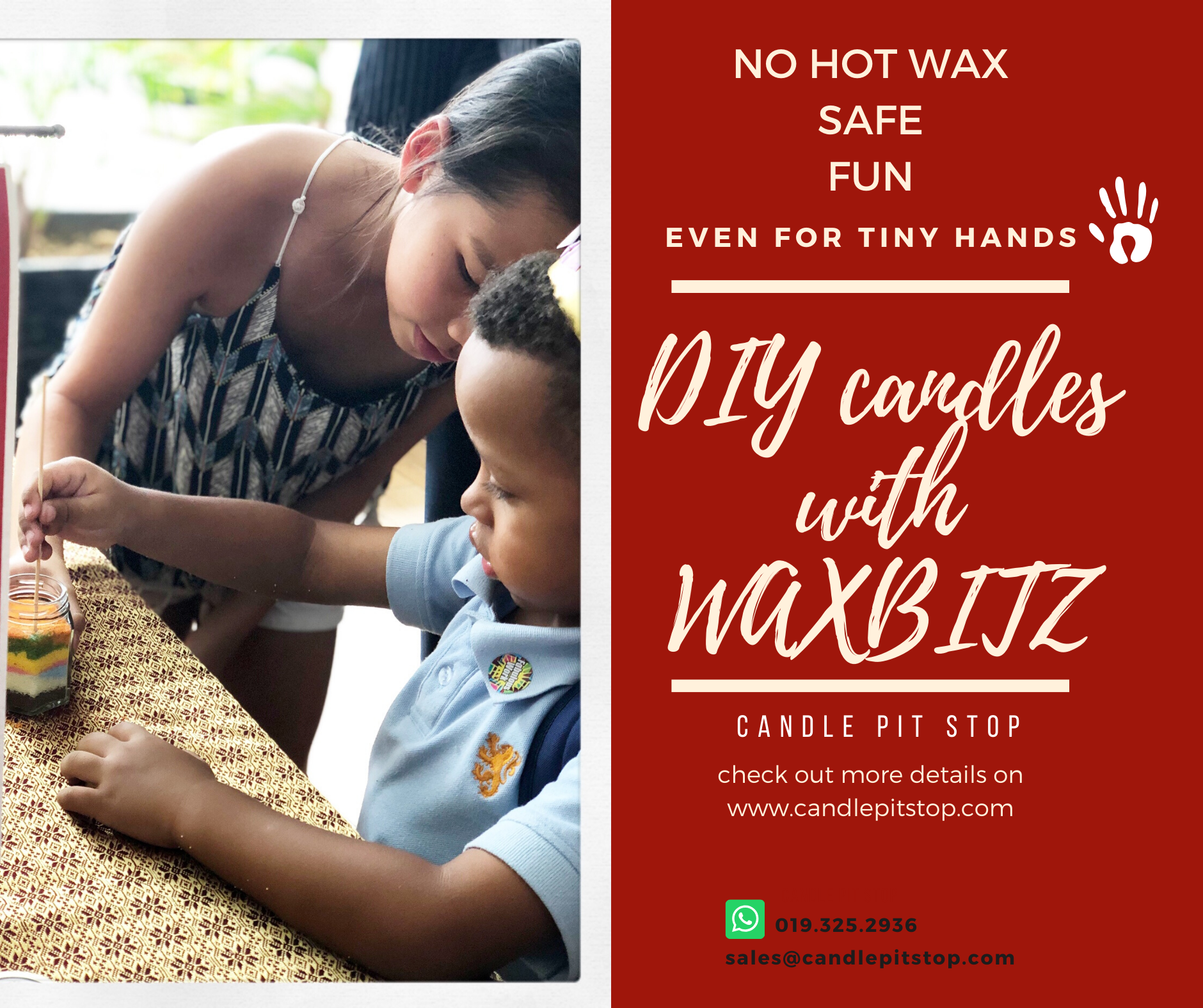 No MESS. No HOT WAX and safe for tiny hands because it's toxic free! Our Waxbitz is made from plant wax, lightly scented and using only coreless cotton wick (means lead free too!) . Let your child's imagination run free as he or her creates multi layer coloured wax with our colourful Waxbitz. Making candles has never been so easy and fun.
Watch our for our pop up events on Facebook or Instagram that is open to public. If you are interested to book for a private event, do contact us.