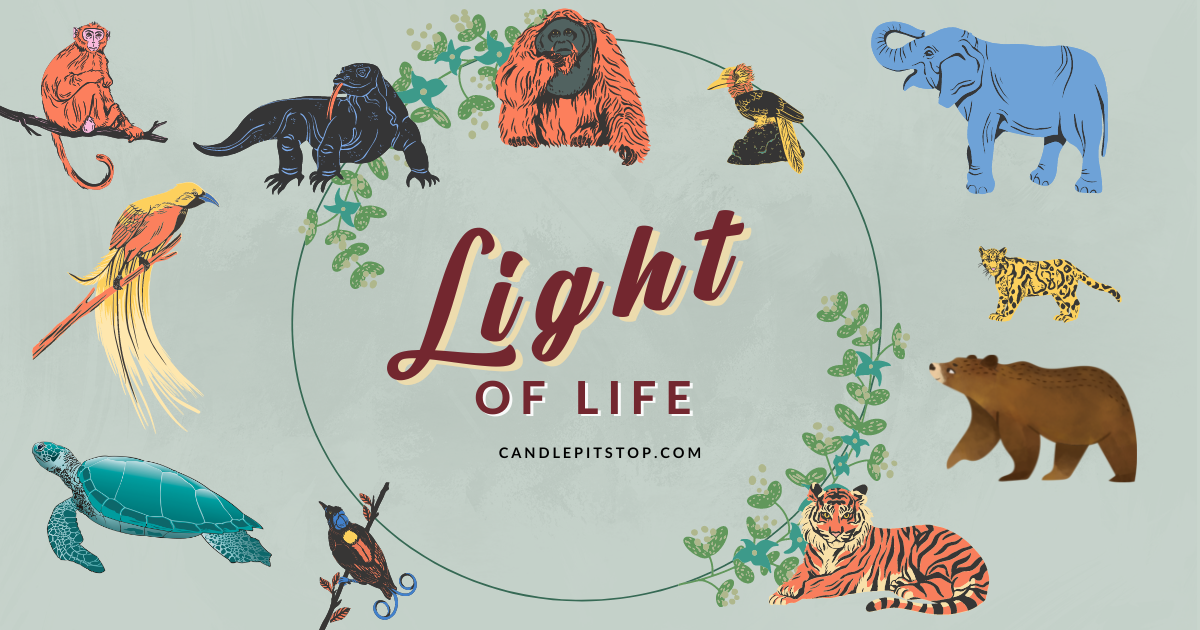 Thank you for purchasing our candles!
LIGHT OF LIFE by Candle Pit Stop is our close to heart initiative where every of our candle sold has a purpose behind it. Every year, we choose an initiative to donate a percentage of our anual sales to help give voice to those that don't have one. We find nature conservation organizations within Malaysia that align with our vision to achieve one common goal:
" To preserve nature via their causes of research and initiatives in wildlife preservation and rehabilitation."
Our company may be small, but we believe in tiny and impactful steps to pave the way to be examples of a sustainable and eco concious driven company and brand.
Join us in an aligned belief that we can do so much more when we stand united. If you would like to collaborate with us to achieve a good cause, we are happy to get into contact with you, be it an organization, event, as a corporate or retailer.
Because of you, every candle light now gives nature a brighter hope! #LightOfLife
Contact : sales@candlepitstop.com