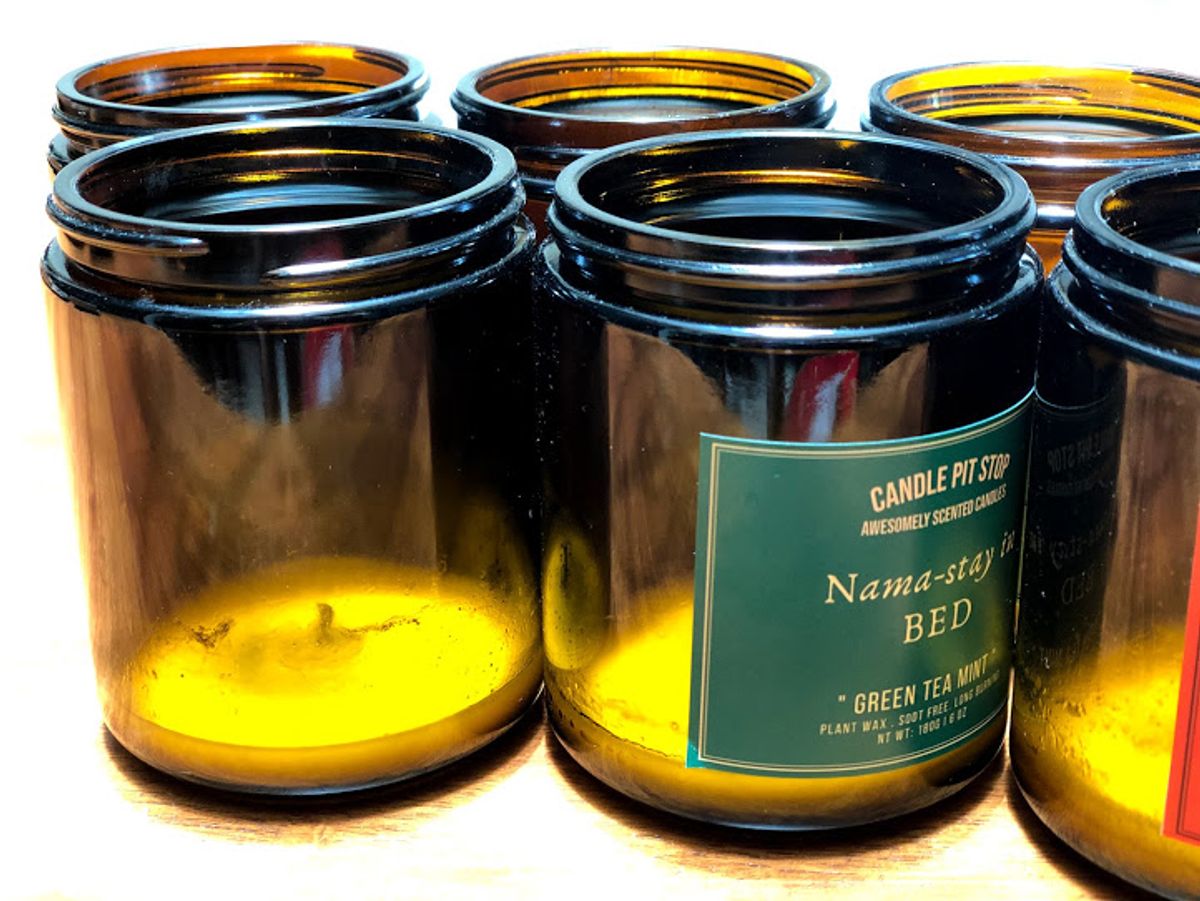 Dear Candlenistas,
Have you ever looked at all those old glass jars you have been storing at the back of your storeroom and wondered why bother? If it isn't going into your local recycling pick up points , it is most likely there waiting for that eventual day you may need them .
For us candle lovers, we have accumulated some pretty nice candle jars once we finished using these candles up. It will be a pity to send them straight into the recycling bin. Why not make them part of your home or workplace decor!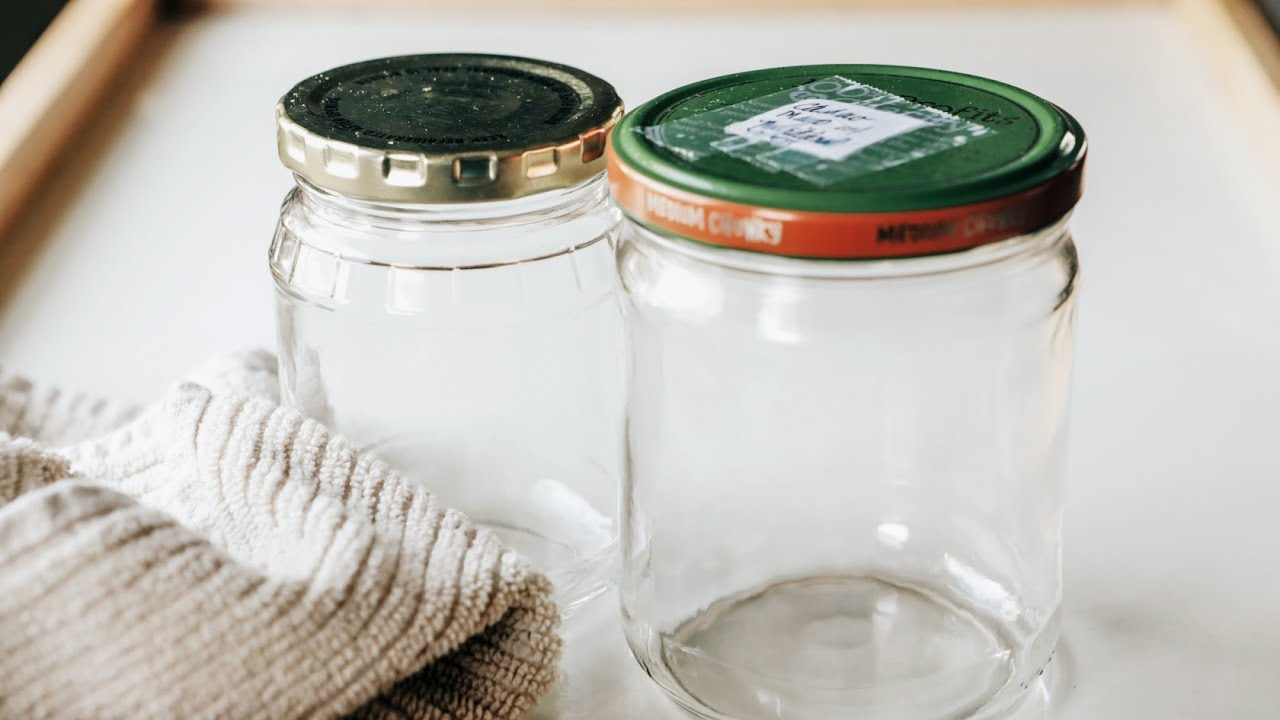 Old salsa glass jars. Photo Source : Web
First we will teach you how to clean our candle glass jars.
Because our wax is made of plant wax, it is easy to clean them. Once you have used up your candle, clean the remaining balance of wax stains by pouring hot water into it and letting it sit for about 10 minutes. You will notice the wax will dilute with the water into a slight oily film. Use a kitchen towel to soak up this oily film. This way, you can ensure your drains do not get clogged with wax once it hardens. Alternatively, use a hair dryer in the HOT setting to heat the inside of the glass. Once hot to touch, you can wipe the soft melting wax with a kitchen towel and some hot water.
Remove the wick that is glued down to the bottom of jar with pliers. It should come out fairly easily.
Do not heat glass jar in microwave prior to removing the wick base as that is made of metal and may damage your device. Also, heating glass jar in microwave may produce quite a lot of soot due to the wax burning in it if the duration of heating time is not watched closely. If you would like to use a microwave once the wick is removed, we suggest a time interval of every 3-5 seconds heating until you notice the wax is soft enough to be wiped away.
Once all wax is gone, clean your glass jar with soap and water. And it is ready to be re-used!
For this article we will show you how to re-purpose them into 2 simple great ideas:
1) A beautiful stationery holder for organizing your workplace.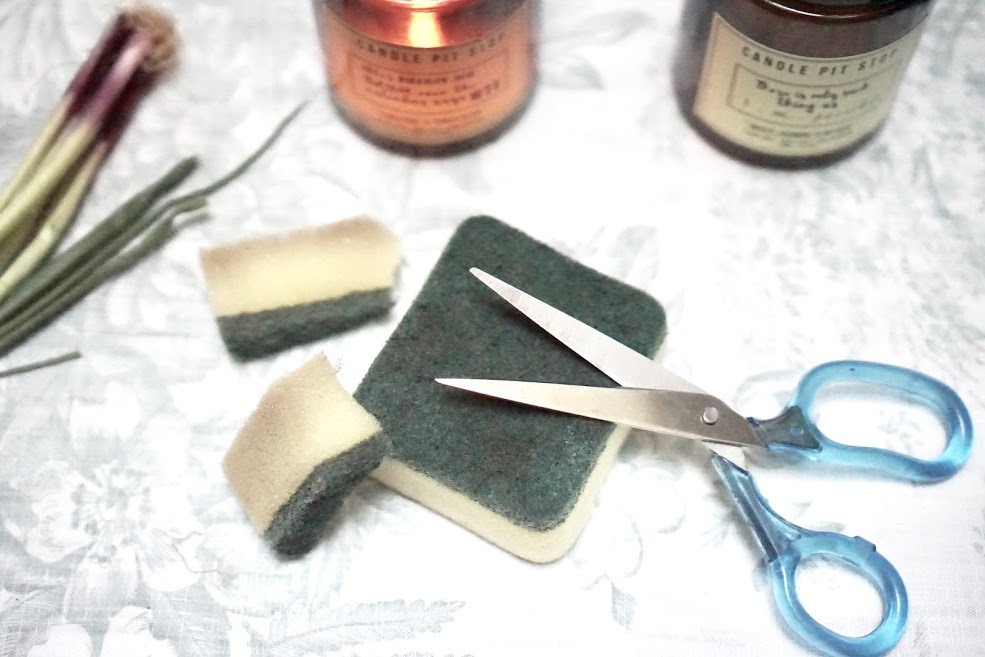 Get those onions cuttings growing. All you need are some used kitchen sponge (Yes! Re-use those too!). Cut them into squares or rectangles. Lay them at the base inside of the glass jar. This is to help soak up excess water and provide moisture to your plant when it needs them. Then, fill the jar with soil till the top. Plant your onions, herbs , garlic or any vege cuttings you intend to grow. Place at your window seal and watch them grow.
Super cute and simple to do. Try it on any other old glass jars. Do our part in re-using, re-cycling and reducing.
3) Quick HACKS!
This simple recycling tip will save you those extra few minutes of wiping off the watermarks on your table or driving to the store and buying a new coaster. Whilst it serves its main purpose it also helps the environment as it is reusable! All you need to do is remove the lid of the candle jar and place it under your cup. It's easy and eco-friendly!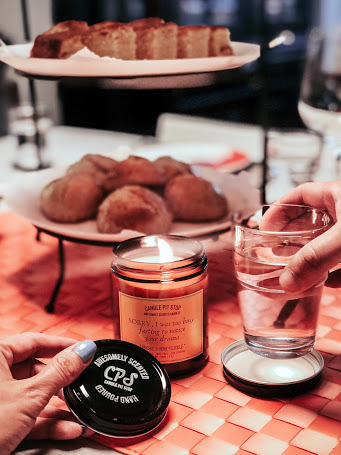 xx Have Fun!