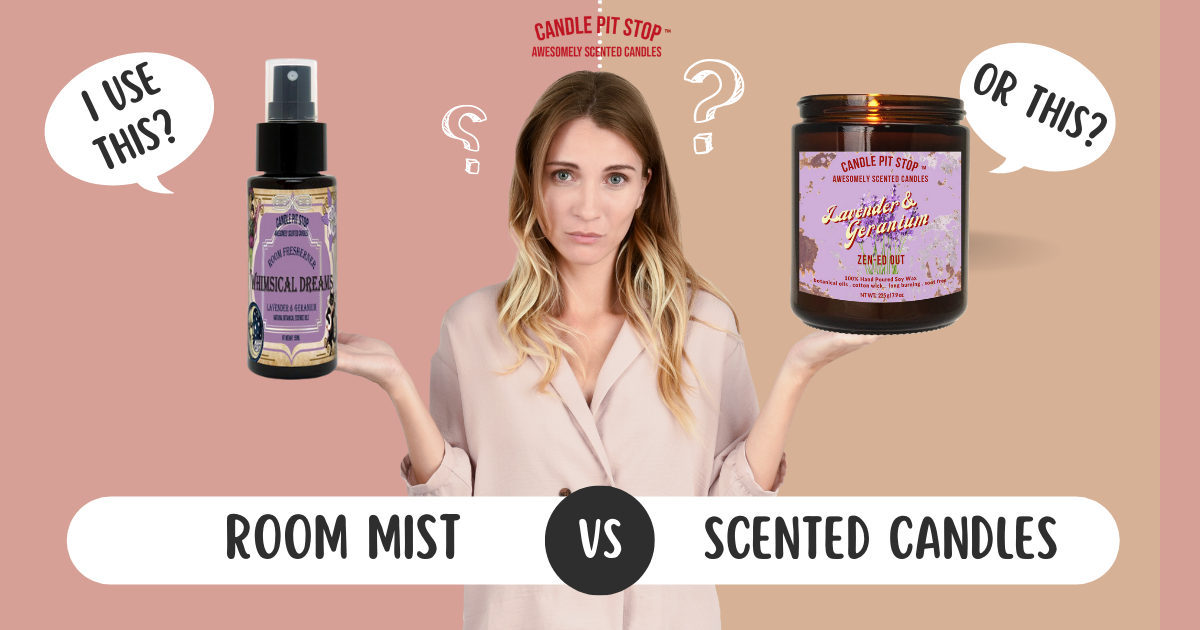 Dearest Candlenistas,
Have you found yourself standing at the aisle of a home fragrance centre and spending minutes pondering about which scented product can last longer? better? has a stronger effect? You pick up the candle and give a whiff. You pick up the Room Mist (or spray) and read in detail the ingredients. Or you may the very lucky few that already know what to get and dash off with the right product you know will scent your house well. If not, you stand in minutes choosing between a Room Mist or a scented candle. Like me once before.
When I meet my customers in person, I get asked that question quite often too.
"Which is better for scent? Room Mist or Candle?"
"Which is safer to use?"
"Can the Room Mist scent last longer than a candle?"
So, let's compare!
Room Mist vs Scented Candles
While both scented candles and room mists are great to use to deliver scents, a room mist is more frequently a good choice when….
✅You need an instant burst of aroma to mask odours quickly or need to refresh the room fast especially minutes before your guests arrive . Scented candles take time to disperse the scent according to the melted wax pool and size of candle.
A candle disperses the scent slowly and more subtly. In general, a scented candle will take about 15- 30 minutes to fully scent up a room while a room mist provides a much concentrated scent in the air in the initial stage. The subtle aroma from the candle lingering in the air can be deemed more relaxing to most people. Providing you a continuous scent throw as long as the candle is lit. This could be more favourable for those sensitive to scent concentrations in the air that may cause them to feel nauseated or experience a headache.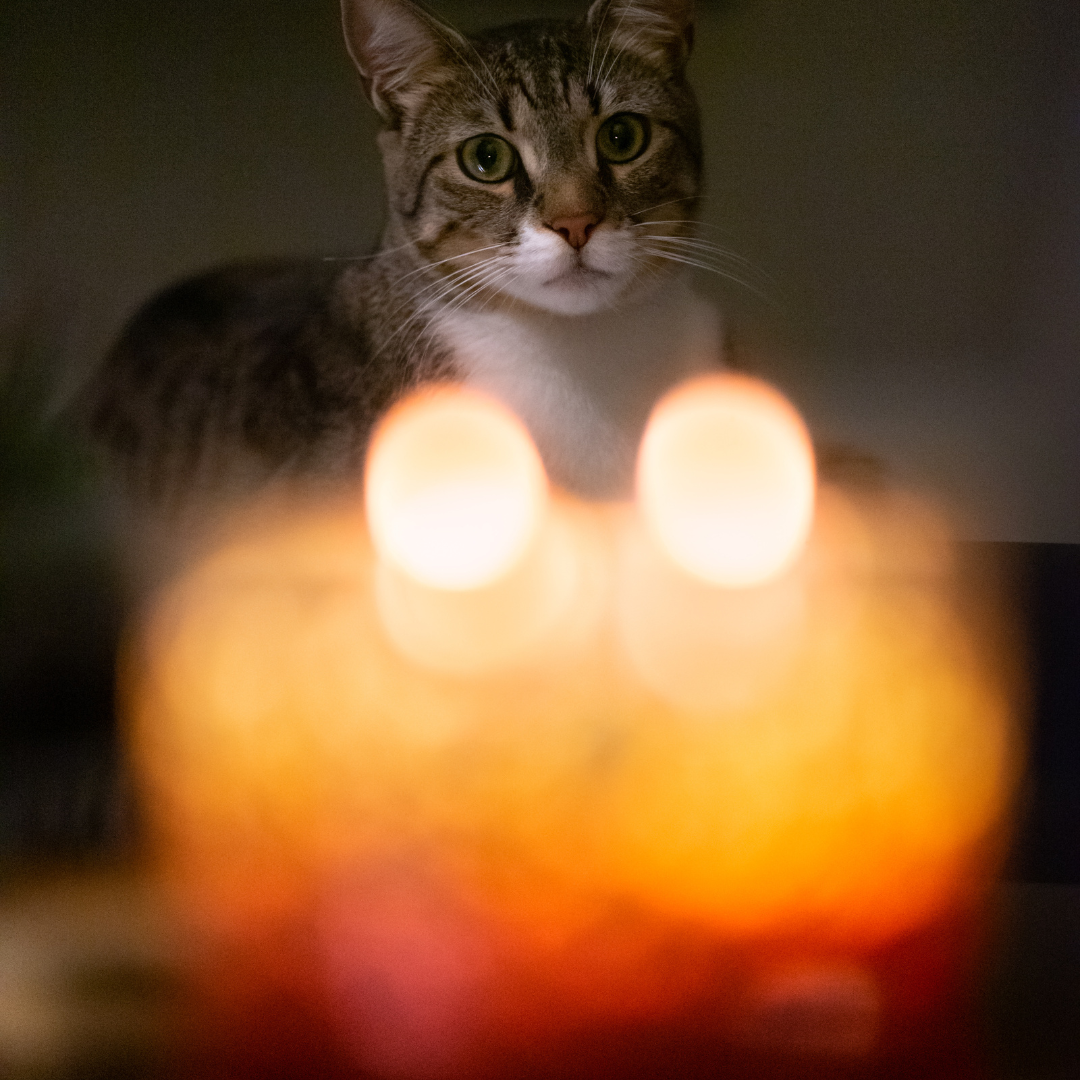 Pets and open flames at times can be a dangerous combination. Their curiousity of the flickering flame or a swipe of their happy wagging tail may not end up too well for the candle and our furry friends! For people who want to enjoy scents without fear of an open flame around their pets, room mists are a great safe alternative. It will help too by knowing the room mist you are using are also safe to use when your pets are in the same space . Our room mists are pet friendly. It is water based formulation and certified IFRA oils with no toxic additives, so your furry pets can enjoy the scent safely with you too!
For larger enclosed areas like a living hall, room mists are great to use. Just a few extra pumps at the corners of your hall will ensure every part of your space is immediately refreshed.
✨Our room & linen sprays are formulated to be stain free too! This allows you to spray directly on non delicate linen without leaving a stain, hence allowing the scent to linger on the fabric and scenting your room longer.
However, candles can always be relied on to set the mood. The warm gentle glow of a lit candle can calm us down even on the most hectic of days. Why not combine both candles and a few pumps of your favourite room mist scent to set your relaxing corner at home in seconds?
Our Verdict?
Both products will deliver scents well. The deciding factor is how you need your scents to perfom that will help you decide which product to use. Try it today !

Stay Awesome!