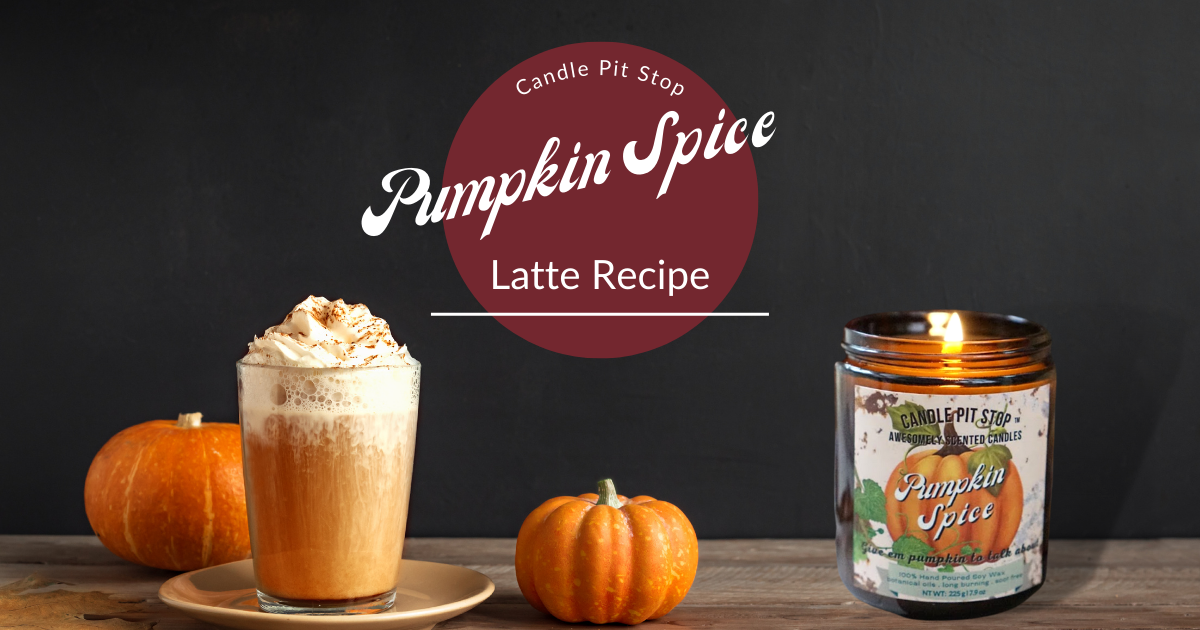 Dearest Candlenistas,
The scent of nutmeg, cinnamon, sweet pumpkin and all spice would make anyone feel warm and cozy all inside. Imagine it when it lands on your taste bud! No wonder pumpkin spice is fast becoming a popular autumn scent from candles, room mist, soaps to COFFEE.
Starbucks makes one. We made it into a candle. So, what else is left than to challenge ourselves at our Candle Pit Stop studio to make one for the team to enjoy! It was simple, easy and fun to do. Of course it was super yummy too! Who knew pureed pumpkin could taste so creamy in coffee mixed with milk?
I used fresh local pumpkin (or any kind to suit you). For the espresso, I used my trusty Nespresso capsules. This is no sponship in brands! Just letting you guys know I grabbed whatever I already had. Nothing was spectacularly bought. Hence why I loved this recipe cause I did not need to hunt high and low to get a drink that would have cost me RM 15 plus? Everything was already in the pantry or something I use in my daily cooking (except the pumpkin!)
So, here goes the recipe for your very own PUMPKIN SPICE LATTE:
Ingredients:
A slice of pumpkin made into puree
1 teaspoon of cinnamon
1/4 teaspoon of nutmeg powder
1/4 teaspoon ground all spice
1 teaspoon of maple syrup (or honey to be healthy)
1 cup of expresso
1 cup of warmed milk
1/2 cup of froth milk (or whip cream if you want to indulge)
This recipe makes for one cup. So you can enjoy the solo cuppa me time.💆🏻‍♀️
Add your brewed espresso and spices together. Whisk and then add the pumpkin puree and continue whisking. This will ensure your latte won't have clumps of spices or pumpkin in it. Add your warm milk and maple syrup. Top it off with a nice dallop of frothed milk or whip cream (if you can afford the indulgence). Sprinkle a dash of cinnamon to give it that final professional homemade ala Starbucks look to it. 🎃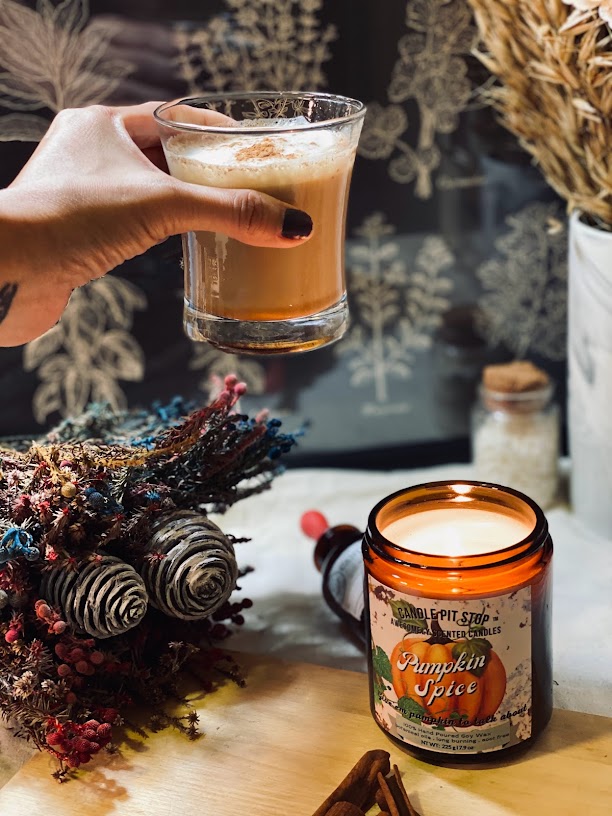 The interesting part while enjoying our latte, was how similar it smelt to our latest "Pumpkin Spice" candle. Every sip of the latte, we enjoyed the melody of spices even more. We wanted more of it even when the cup was empty. Was it the feeling of warmthness that spices like cinnamon and nutmeg does to you? Reminding you of happy festive moments like Christmas? Probably we can't explain it biologically, but scents are well known to evoke happiness when triggering the right sensory notes in our body and memories in our mind.

When we finished our cup of pumpkin latte, we were all glad we had our own "Pumpkin Spice" candle scenting our studio to a warm sunset in October. We could enjoy this lovely scent much longer. It was just an awesome end to the day. 🍂