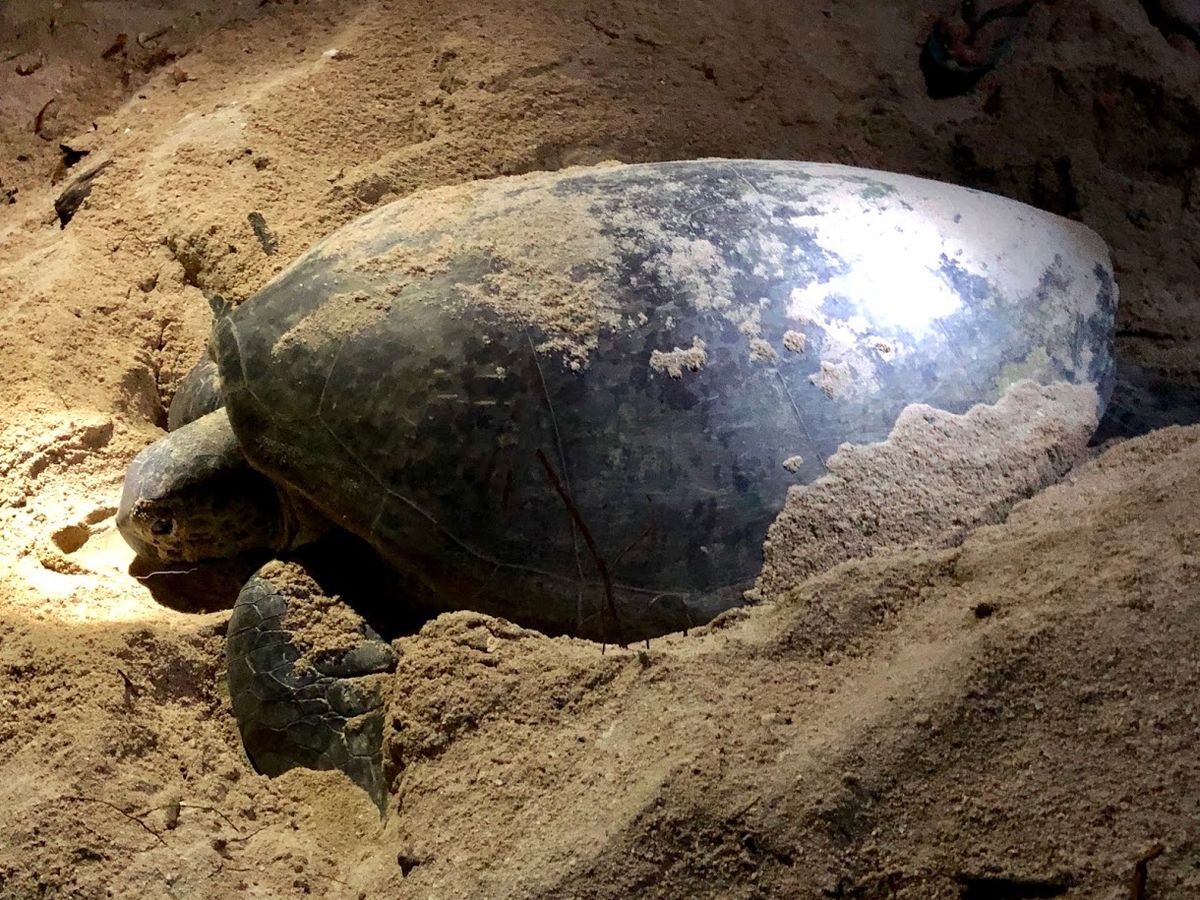 Ever seen a dinosaur in your lifetime? Probably you did without even realising it. I am talking about Turtles! These cute gentle giants of the sea have been around since middle Jurassic period. That is a really really really long time.
Some fun turtle facts!
- They are reptilians
- Not all turtles are tortoises, but all tortoises are turtles (too much? Take moment to digest that tongue twister. lol)
- They have a lifespan from anywhere between 10-80 years old
- There are carnivorous turtles around (beware!), but most are omnivorous
- All species lay on LAND
- Temperature of the nest will determine which gender prevails. The hotter, more females! (males...tooo hawt to handle huh)
- Many species are endangered... like the leatherback.
- Turtles ARE NOT SILENT! (it's a fact. And if they aren't loud enough, this is where I come in )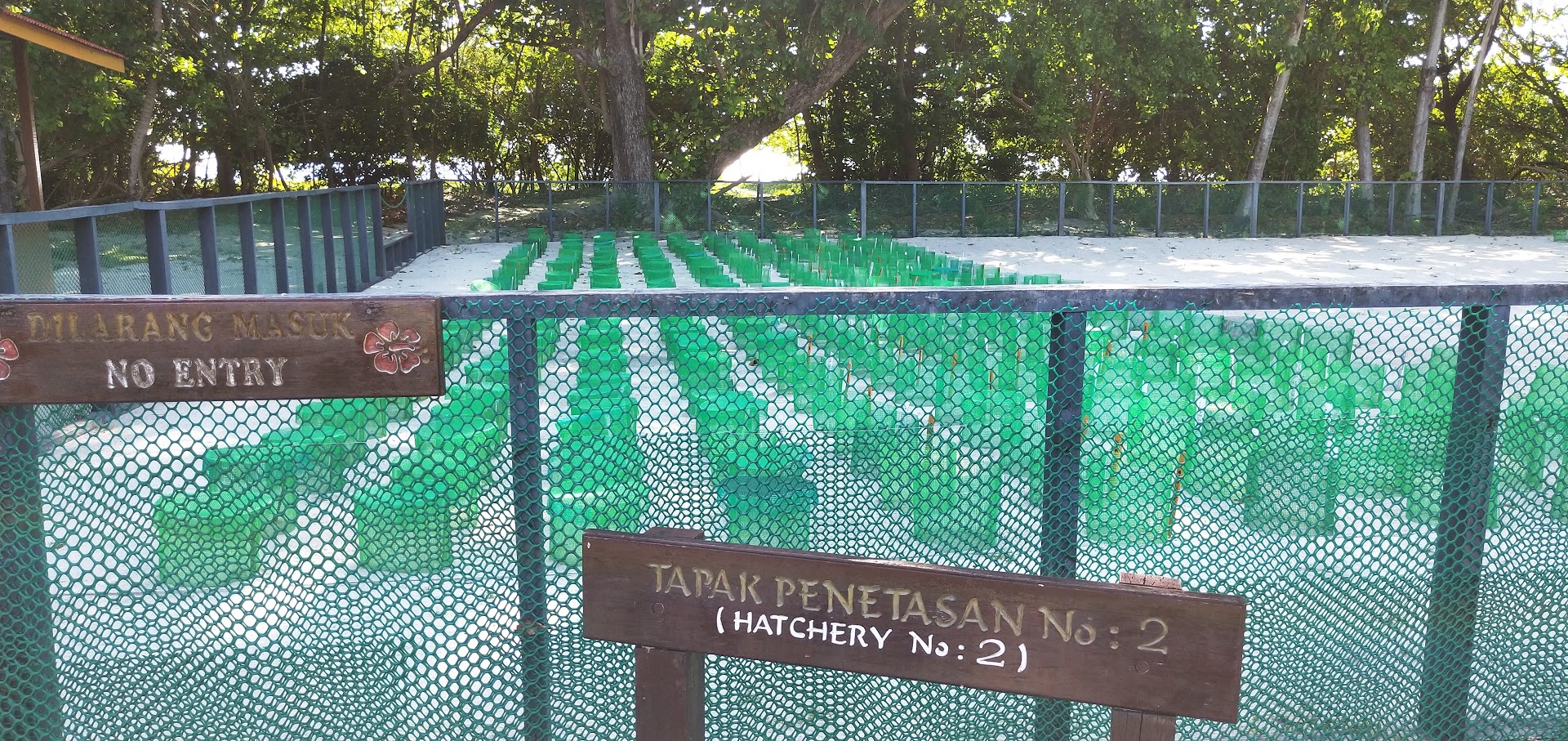 Pulau Selingan Turtle Sanctuary, Sabah. Photo by Candle Pit Stop
A few years ago, I made my first trip to a turtle sanctuary in Sabah, Malaysia and was so amazed by the team of rangers who works through out the night to ensure turtle landings are recorded, eggs accounted ,relocated to safer grounds to ensure a higher chance of survival and against poaching and every turtle that landed were measured and recorded. The island of Selingan is a protected island by the Sabah Wildlife Parks. The water is pristine and the sand clean and white. I was elated to know plastic wastes did not reach this part of the island. But it was also unfortunate to learn, 90% of the hatchlings do not make it to adulthood, and even if the remaining 10% do, only 3% survive to maturity enough to nest at the shores they were born. Being caught in nets and eating plastic bags floating in the sea mistaken as jellyfishes was one of the bigger reason turtles have a hard time reaching maturity.
Since that day, I formed #CPSUpcycle and #LightOfLife as two initiatives that continuously strive to find ways to reduce, re-use or recycle plastic wastage in and within Candle Pit Stop. From production process to delivery of products to you!
Also, as part of #LightOfLife, this initiative radiates close to my heart by working together with organizations that support animal sanctuaries. Notably, as a start, the turtles!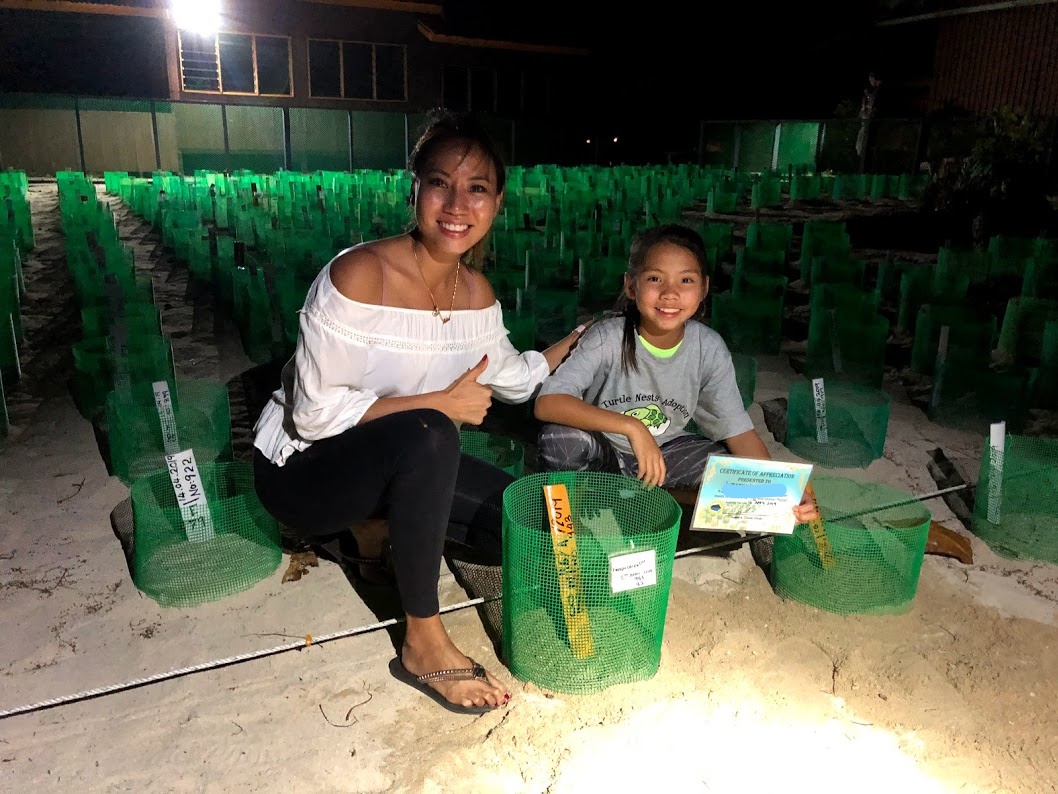 Me and my daughter with our first adopted nest! Photo courtesy from Candle Pit Stop
We contribute by adopting turtle nests at Pulau Selingan. Each nest can house up to 86-90 hatchlings. When I say "we", it's me and YOU! Yes you! Our supporters who have bought our products from Candle Pit Stop.
For each of our product sales, 0.5% goes to the adoption of a nest. And we thank you so much for helping us. Since we started this 1.5 years ago, we have helped 270 little turtles make their way to the big open sea and hopefully we see some return back again in 6-10 years!
By adopting a nest, you ensure the hatchlings get a higher chance of hatching to begin with. Next, you are aiding the rangers to continue to do their research of tagging these nests and carrying out their crusade to prevent poachers from encroaching. Since Covid hit, I found out that the adoption has dropped almost 80% due to visitors were unable to reach the island and thus only relied on "off shore" ambassadors to keep this adoption awareness and the turtles plight alive.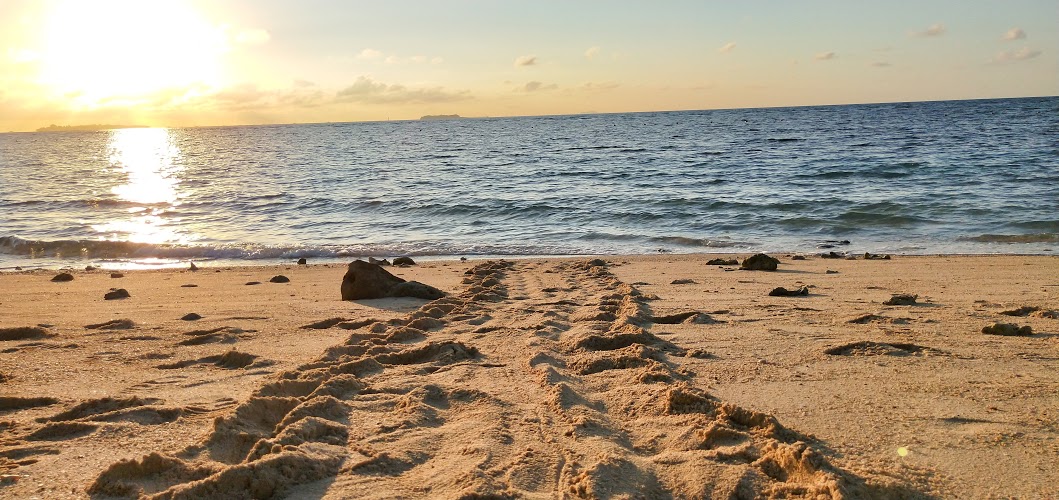 So, I thank YOU , each and everyone of you , for helping Candle Pit Stop continue it's contribution to the turtles. You are Turtley Awesome!
If you did not know about this initiative, you can read more in our #LightOfLife page. We are surely going to continue driving this better moving forward as these turtles need every help they can now.