Dearest Candlenistas,
Metal Screw Lids - made from steel with polyethylene lining
How many times are we guilty of removing the lid of a candle, misplacing it or even forgetting to recycle it? I was once awfully guilty of this.
As an avid candle user (of course!), I amassed so many candle lids. Once the candles were used up, i diligently did recycle them. But a thought came to me, how many may miss this step?
While recycling is a good way to recycle waste, it does not neccessarily reduce the carbon footprint we emit. Recycling centres require energy to transform waste into another acceptable safe form for disposal or for re-use and may release some form of gas into the atmosphere directly or indirectly.
"Aiks, I forgot where I put my lid lah"
We did a survey amongst our existing customers, family, friends and this is the result we found.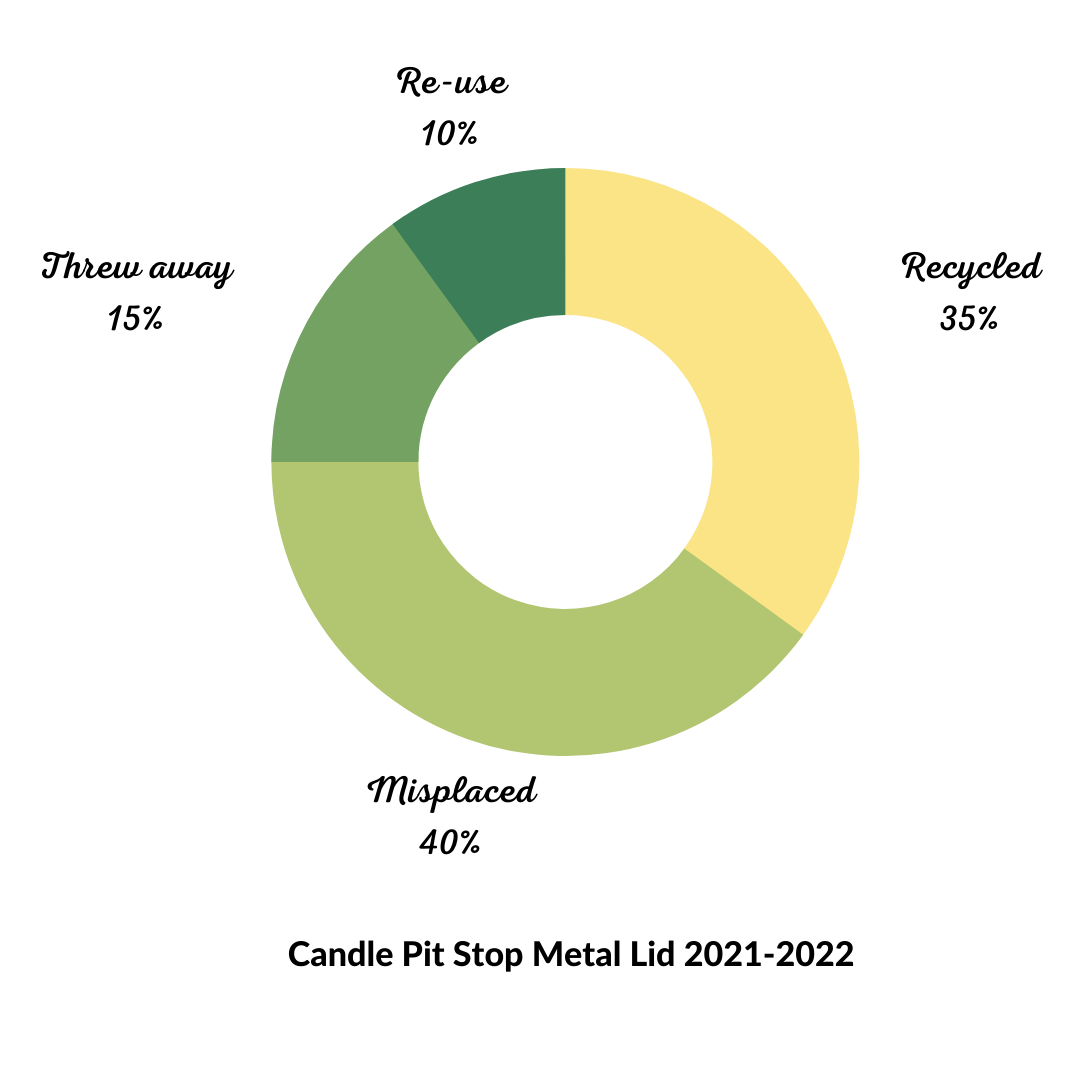 I mulled very hard to remove these metal lids from our line of candles because most people thought the lids made a nice aesthetic look to the candle jars. But my focus was to reduce the carbon footprint where possible and the survey gave us a good insight. Even the process of manufacturing these lids produced high amounts of carbon footprint. This weighed heavily to me that these lids became ..SINGLE USAGE WASTE instead. Much like plastic.
Our team tried to educate to re-cycle or re-use these lids. We advised them in care cards that our lids can be used as coasters for drinks. But while education awareness is promising, actions at the core production can eliminate the possibility of accidental wastage. I mean, honestly, how many coasters can one need if you really love using candles . lol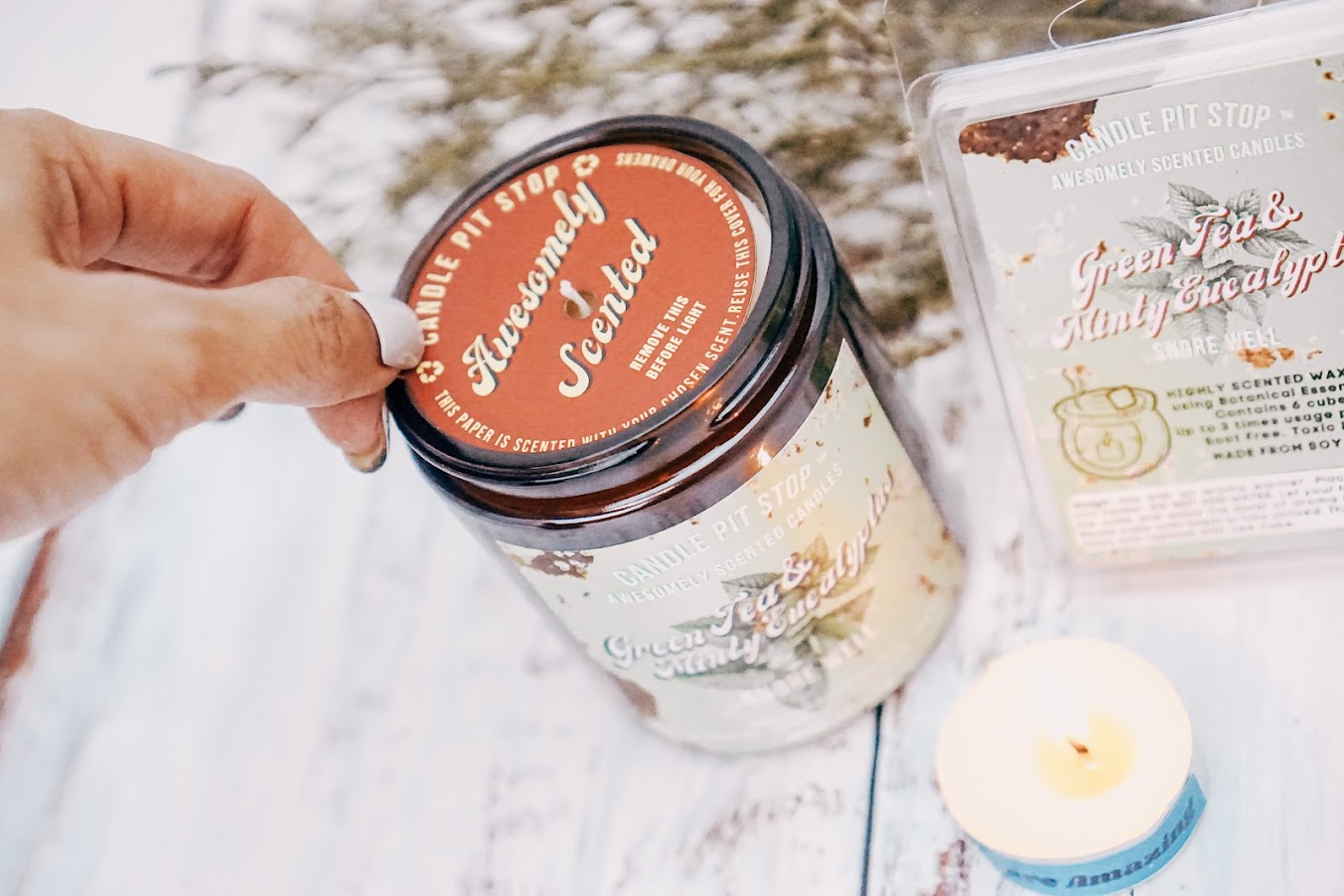 Image from: Instagram Candle Pit Stop
Hence, as of April 2021 (in conjuction with Earth Day 2021), we removed all metal lids in our line of 225g candles. We replaced them with PAPER DUST COVERS instead. These dust covers not only served their purpose of keeping our candles dust free, it is scented too! Which means, we still thought of UPCYCLING even if it was just paper. yay!
You not only enjoy this scented dust papers knowing they would easily decompose naturally in 30-40 days, but you can re-use them easily as drawer inserts, book marks, or keep your handbag smelling awesome in your favourite scent!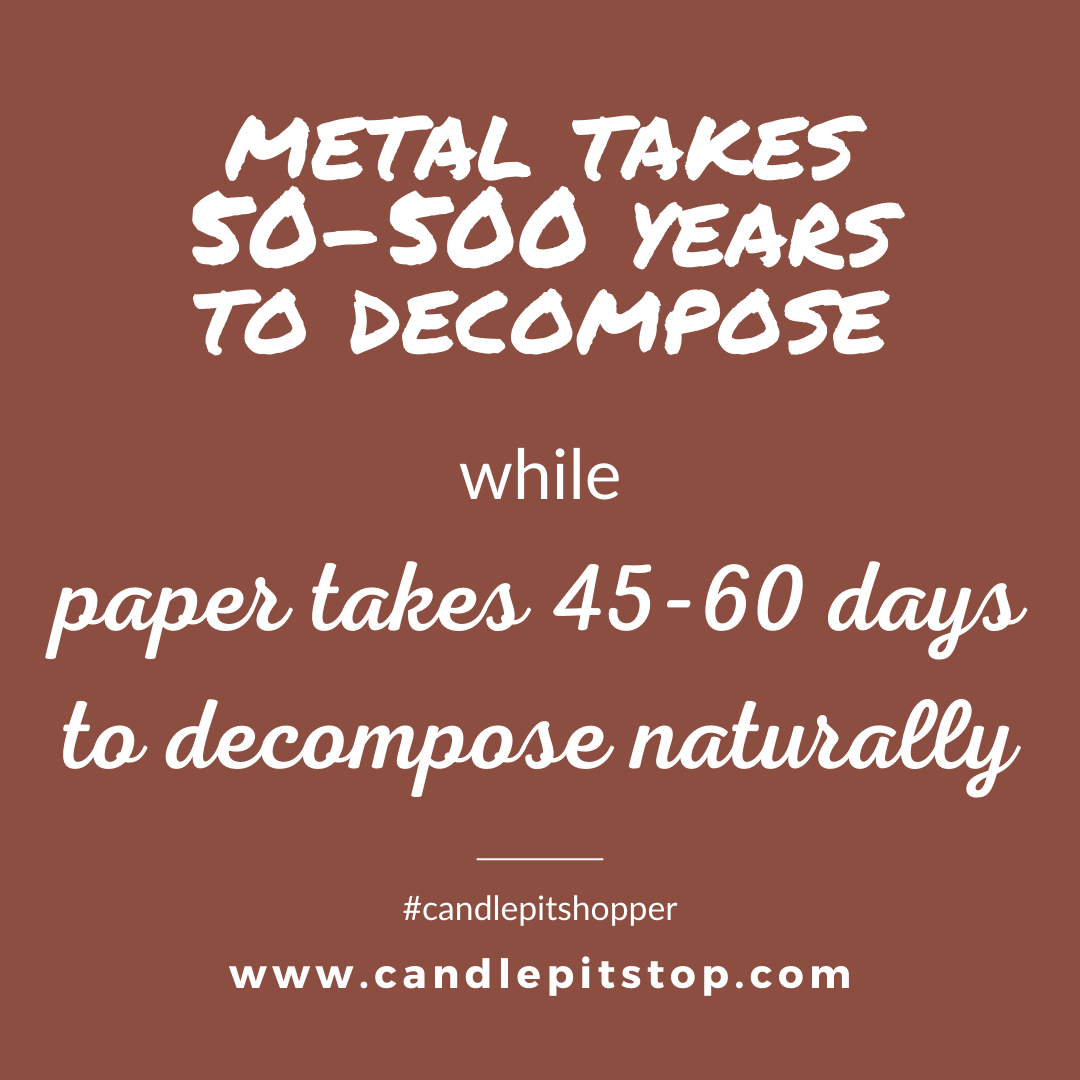 I was so happy it has succesfully rolled out and our customers are so supportive of this change.( From the bottom of my heart , this meant so much to me.) Imagine all the combined waste we would have eliminated while burning a candle with this one single change! Together, we can all make an impact to help :
REDUCE SINGLE USAGE WASTE
REDUCE OUR CARBON FOOTPRINT
REDUCE IMPACT ON NATURE IN THE LONG RUN
SUPPORT A SMALL BUSINESS's DREAM TO CREATE A CHANGE and BE SUSTAINABLE AT ALL TIMES
Much Love,